Having a Covid music playlist section shows that I like to (slowly) make lists/groupings of various items. I am hoping that this new list won't be too long since its length is inversely proportional to my employment success. I do like to read, however sometimes I fall behind with my reading list. Also, I will not be mentioning every book that I will be reading since some of them are a bit embarrassing (yes I just finished it).
I am not sure how I heard of this book, since the circle of people I know wouldn't have mentioned it to me. Anyways, I believe that there was a lot of hype with it and so I always wanted to read it. By chance, I stumbled upon an old stock copy at this one bookstore and had to grab it since it was cheap.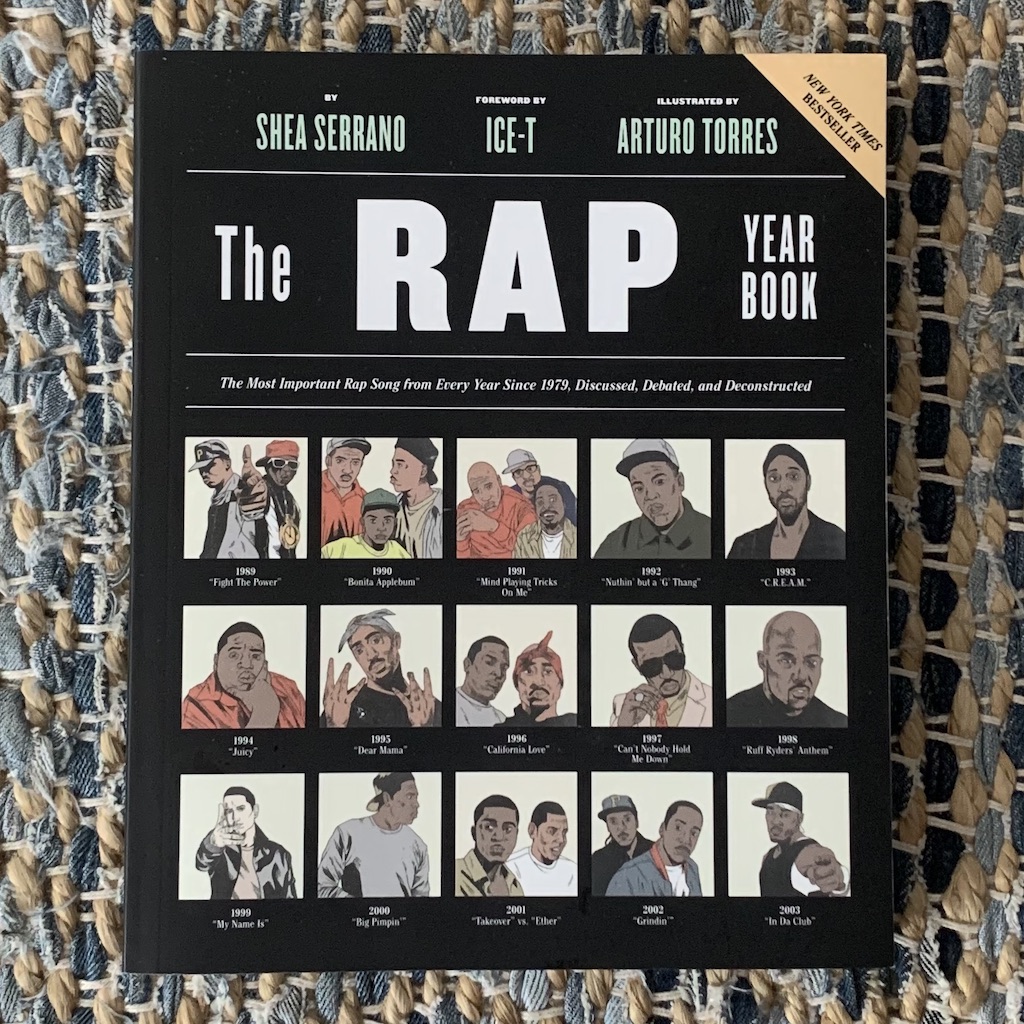 The book is great in terms of layout, readability, and art design. However, there is a bit of bias with some of the selections. Looking through my record collection do have a fair bit of the picks so I do agree with most of it. Below is a sample of some of the records in my collection which are in alignment to the views from the book.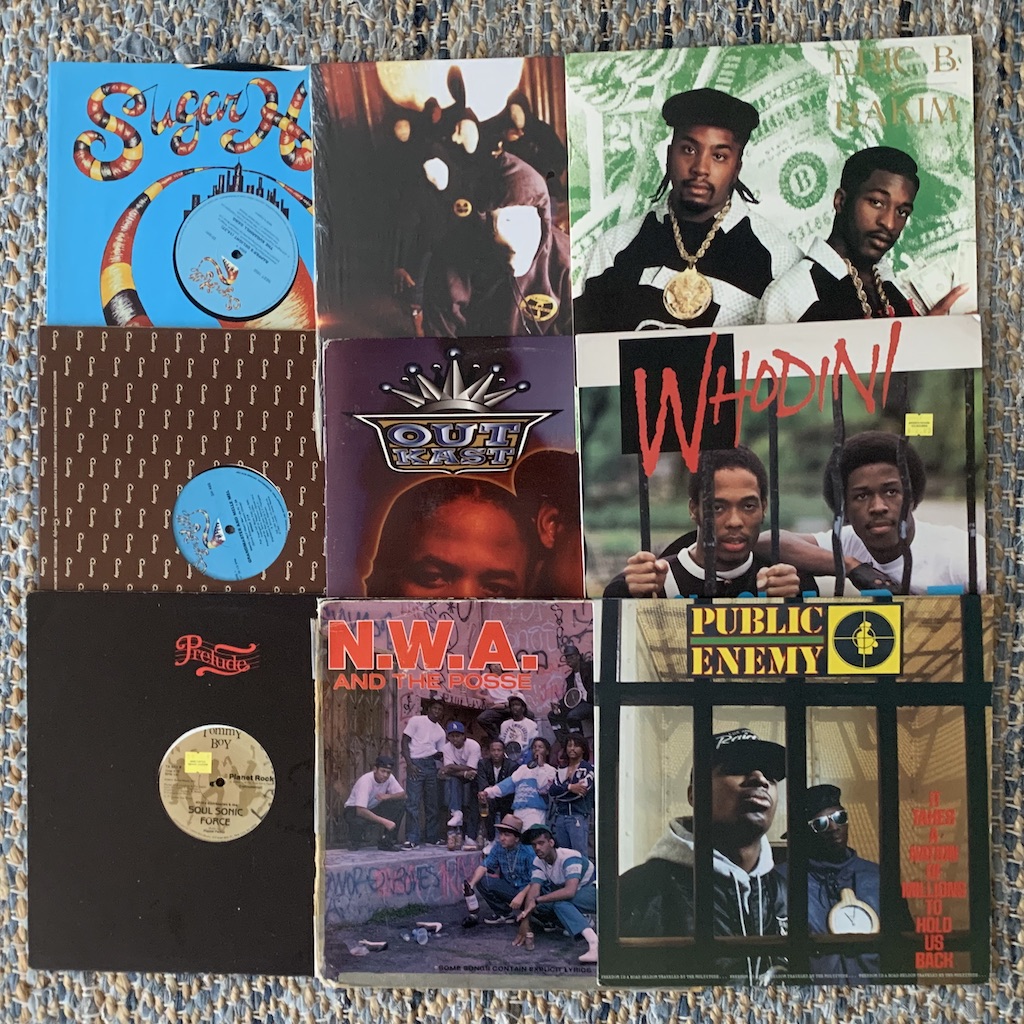 Below is a view of part of my record collection… with hip hop records in the centre, soul and R&B to the left, some instrumental hip hop below, and a bit of funk above. Basically, I don't know much about hip hop but know enough to be a bit angry when a lot of my favourite songs are missing or barely even mentioned (like mos def got one line in the book).
Below is a list of what I wish the book had…
A short list of the top songs for each year. I believe that there would be less arguments if there was a list of the top five, ten, fifteen songs for the year. The length of the list doesn't matter, all that matters is having certain songs mentioned. This could have even been done in multiple lists; perhaps one for the top popular songs and another for more obscure tracks that should be considered
Maybe an appendix with some of the key contributions from female rappers. I guess we have to buy this other bookfor that. I'm not sure if there would be a Cardi B without Salt-N-Pepa, J.J. Fad, or Monie Love being there first.
Also, an appendix on international elements of hiphop would have been nice. There have been enough rappers from outside the US who made enough of an impact that should have had some sort of recognition in this book.
Other notable releases that are hiphop but are either experimental, or purely instrumental, or just plain different are not mentioned. Like Dj Shadow's Endtroducing… is a great album in terms of sampling/turntablism and Nightmares on Wax's Smokers Delight is one of the first hiphop chillout records. A lot of albums like these really expanded the scope of hiphop.
And a song like this one didn't even get into the fine print or footnote text of this book… shameful